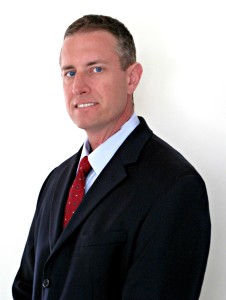 Todd W. Shulby became an attorney in 1995,  founded the firm in 2003 and has almost 25 years of experience representing clients before both state and federal courts. Attorney Shulby takes great pride in offering legal services to his clients throughout the state of Florida and in other areas of the Country, including Massachusetts and New York. As the firm grew and as the number of ADA cases in particular exploded across the nation, Mr. Shulby began taking on ADA cases and clients out of state, including Massachusetts and New York. Mr. Shulby is proud to be a strong advocate for his clients, fighting for their interests, while also offering them objective and honest advice.  He has the expertise and knowledge to know when to negotiate and the confidence and to take cases to trial when necessary.
Professional Activities
Attorney Shulby has written extensively and has had opinions published by courts on various ADA, labor and employment matters.  He has provided training seminars on labor and employment law issues and been a guest speaker for local and national groups.
Education
Mr. Shulby received his Bachelor of Arts degree from Florida State University and his Juris Doctorate degree from St. Thomas University School of Law.
Memberships
Mr. Shulby has been a member of the Florida Bar since 1995.  He has been a member of Phi Delta Phi, the American Trial Lawyer's Association and the American Bar Association.  He is also a member of the Broward County Bar Association (Labor and Employment division) and is listed with the Broward County Bar Association Lawyer Referral Service.
Community & Civic Involvement
As a lifelong South Floridian, Mr. Shulby enjoys giving back to his community.  He has coached various youth athletic teams and spends his time outside of the office enjoying his three children and family.
He also participates in many charity fundraising events and supports many local charities including the March of Dimes, the Dan Marino Foundation, Autism Speaks, the Ernie Els Foundation, the Kidz 1st Fund, a Race for the Cure, and Women in Distress.
Admissions
 All state and appellate courts in Florida
 The United States District Courts for the Southern, Middle and Northern Districts of Florida
 Florida Division of Administrative Hearings.